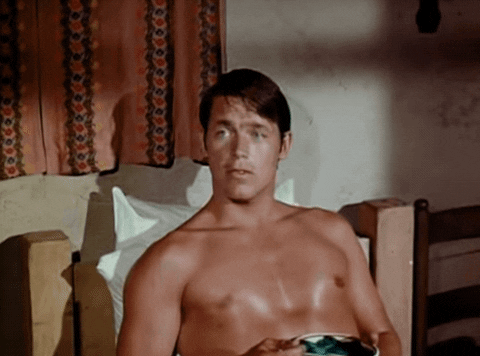 Last month I was sick in bed with a pretty bad case of bronchitis, and I was binging my way through fun frivolous '60s sex comedies (way more healing than chicken soup, if you ask me!) When I got to Made in Paris, a 1966 Ann-Margret vehicle co-starring Chad Everett, I made a sharp detour away from "any '60s comedy" and veered towards "
exclusively Chad Everett
." From that day on I've been consuming everything he made, and I do mean EVERYTHING.
Here I am, approximately a month later, the proud owner of Return of the Gunfighter (1967) and the complete series of The Dakotas. Did I watch Return of the Gunfighter with a grimace on my face, painfully plodding my way through a western for the sake of eye candy? No! I enjoyed it, and then I watched it TWICE. And was I dragged kicking and screaming into a screening of The Last Challenge (1967), Everett's western flick with Glenn Ford? Heck, no! I loved every minute of it and found myself on the edge of my seat by the nail-biting finale. I know somebody is going to supply a pretty well-deserved "I told you so!" but if I had realized how well-populated westerns are with beautiful, tanned, blue jean-bedecked actors I probably would have caved in to this genre a whole lot sooner.
Oh, and did I mention I also liked a war film? Yup, you heard it here first folks! I watched and was thoroughly entertained by First to Fight (1967) a movie about a WWII war hero (Everett) who experiences PTSD when he returns to the Pacific to fight again after spending time away from battle to sell war bonds on the home front. I definitely enjoyed the home front scenes more than the battle scenes, but darn it, I really liked this whole movie.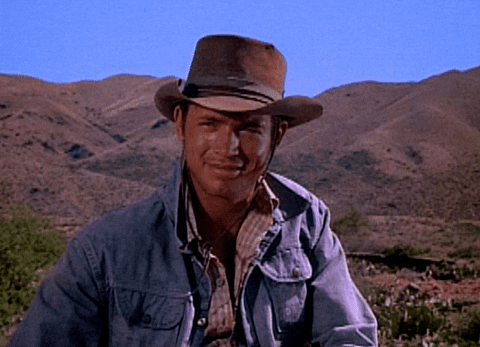 Anyway. I guess my whole point is that I think Chad Everett is the dreamboatiest dreamboat to ever dreamboat and I am having a super hard time thinking about anything else these days. If you need more evidence of his handsomeness, I made a ton of gifs on my giphy
right here
that you can swoon over, too! :)